Yes I can't *quite* believe it, but there's less than 4 weeks to go until my debut novel Dark Chapter is available in the UK and Ireland. The hardcover arrived last week….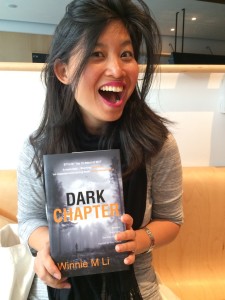 In the meantime, 1000 Londoners launched their short film of me as part of their 'Century: 10 Decades x 10 Women' series.  1000 Londoners are an award-winning project, showcasing short web films about, well, 1000 Londoners.  It's an honour to have been profiled by them, and especially to be their featured Londoner for the week of May 4-10.
On May 16th, I'll be speaking at a pre-launch event for Dark Chapter, as part of UK Says No More Week, organised by Hestia to raise awareness about sexual and domestic violence.  There will be 30 advance copies of my novel available to buy, so book your free spot here — space is very limited!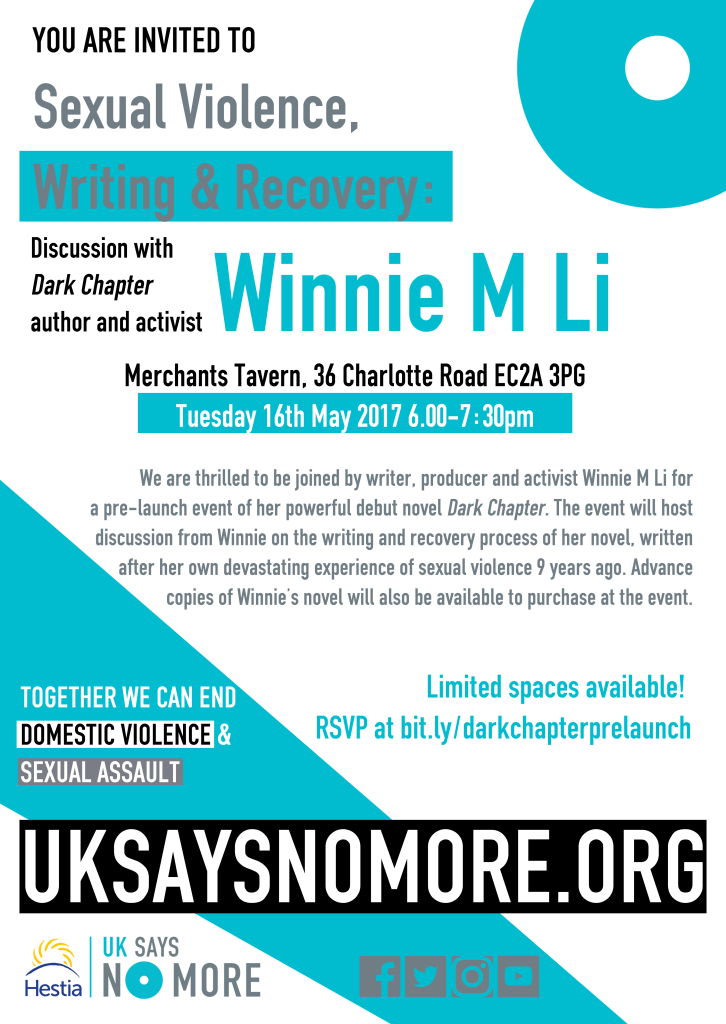 This follows a successful pre-launch event at Waterstones Piccadilly on April 30, where I'd been invited to read in the New Crime Writing slot as part of the Writers of the World Unite Festival.  Many thanks to those who came and bought advance copies of Dark Chapter!  There wasn't a spare seat in the house, and the reaction was fantastic… and very encouraging for this somewhat nervous first-time author.  You can watch a clip of me reading the prologue to Dark Chapter here:
Earlier in April, I was on a much-needed holiday in Spain where I got to wander around fantastic places like the Pyrenees and Cuenca on my own.  But I'd also been invited to Barcelona to attend the 25th anniversary celebration of my literary agents, The Pontas Agency.  It was truly magical to meet other Pontas authors who had all been flown in from around the world and were being represented by such a uniquely passionate group of agents.  We got a fair amount of press coverage within the publishing industry, and I'm quoted in this article from Publishers Weekly.
Anyway, things just kicked into a higher gear in advance of Dark Chapter's UK publication date, so watch this space for more news on events and media coverage….