At long last, here is the cover reveal for the UK/Irish edition of my novel, DARK CHAPTER!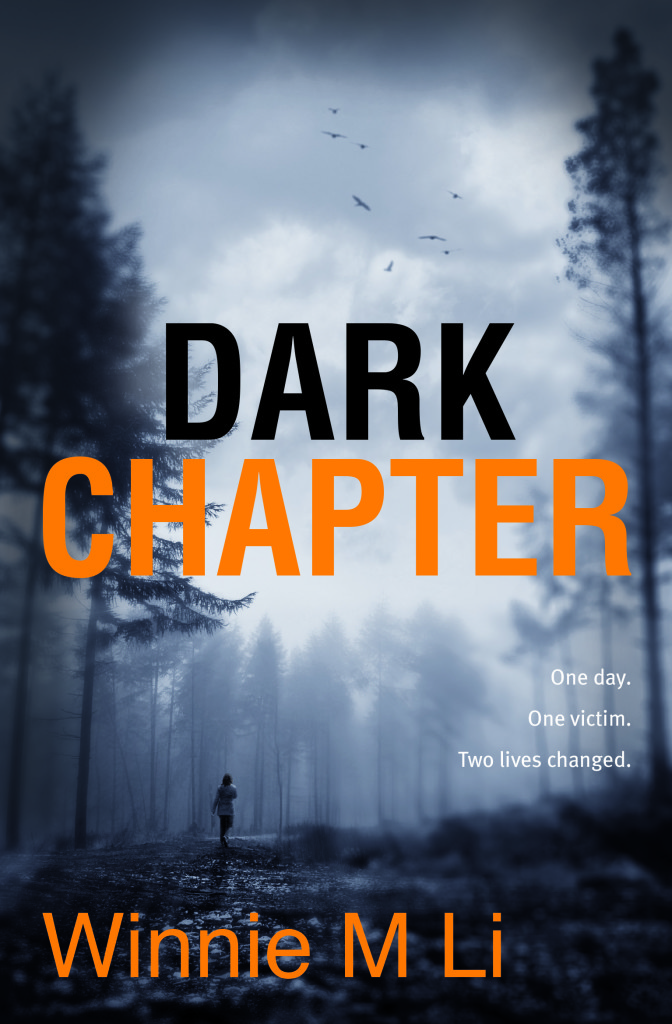 In earlier versions of the design, the woman's hair was blonde, so there was a bit of a tussle to ensure she was depicted as a woman of color, but we got there in the end!  I'm quite pleased with it: ominous, yet also somewhat redemptive in feel.  Hopefully, it says intelligent literary suspense to you.
Legend Press will be publishing the novel in hardcover 1st June 2017 in the UK/Ireland, and I look forward to seeing what over cover designs will be like for the other countries.  We're just about to sign off on the final edit, so I'll finally be putting to bed a novel I started writing three years ago.  (In fact, during NaNoWriMo 2013.)
In October, I also won 2nd place in the SI Leeds Literary Prize for the unpublished manuscript of DARK CHAPTER, which was a great honour.  Here's myself and Jamilah Ahmed, the 3rd prize and Reader's Choice winner, at the awards ceremony at the Ilkley Literature Festival.   Amita Murray won 1st place, and I can't wait to see the writing from all the shortlisted authors being read out there.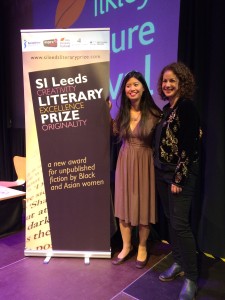 Off the back of the SI Leeds Literary Prize, I had the wonderful opportunity to meet US author Paul Beatty when he was in London for the Man Booker Prize Ceremony.  He eventually WON the Booker Prize for his hilarious novel THE SELLOUT, four days after this photo was taken!  Here he is at the Waterstones Piccadilly with me, SI Leeds shortlisted writer Stella Ahmadou, and the legendary Margaret Busby, who was the UK's first black publisher back in the 1960s.  So inspiring for an encouraging, down-to-earth, bold and incisive writer like him to have won the UK's top literary prize.