We're still in the buzz of International Women's Day 2017, so I am very honoured (and slightly amused) to have been chosen by Lancôme as one of 40 powerful women to be featured in the My Shade My Power campaign for their new line of Teint Idole Ultra Wear foundation.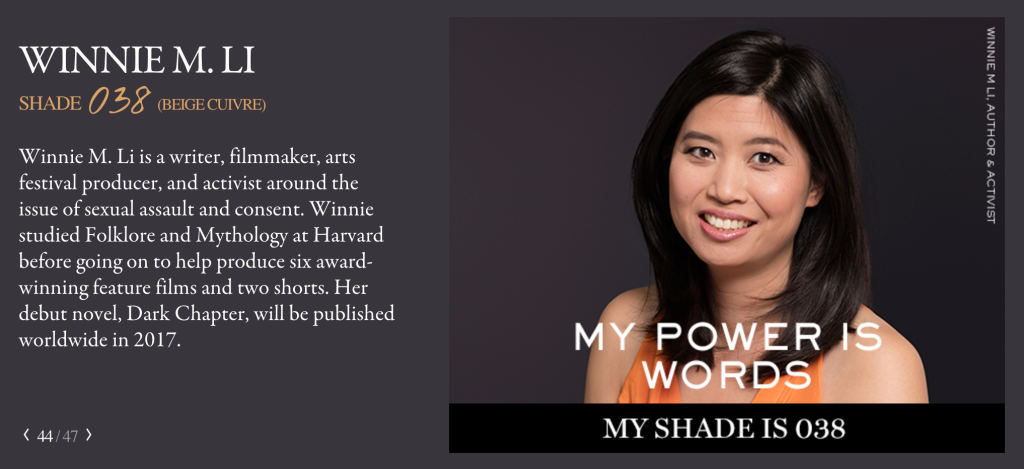 Wait, what? As their foundation comes in 40 shades of skin tone, the new campaign features 40 diverse women who have been impressive in different industries and professional fields. Very humbling to be in the same group as cultural icons like Gurinder Chadha, Bonnie Greer, and Malorie Blackman. The campaign will be in the UK and Ireland all spring, and you'll soon see posters and handouts in stores as well!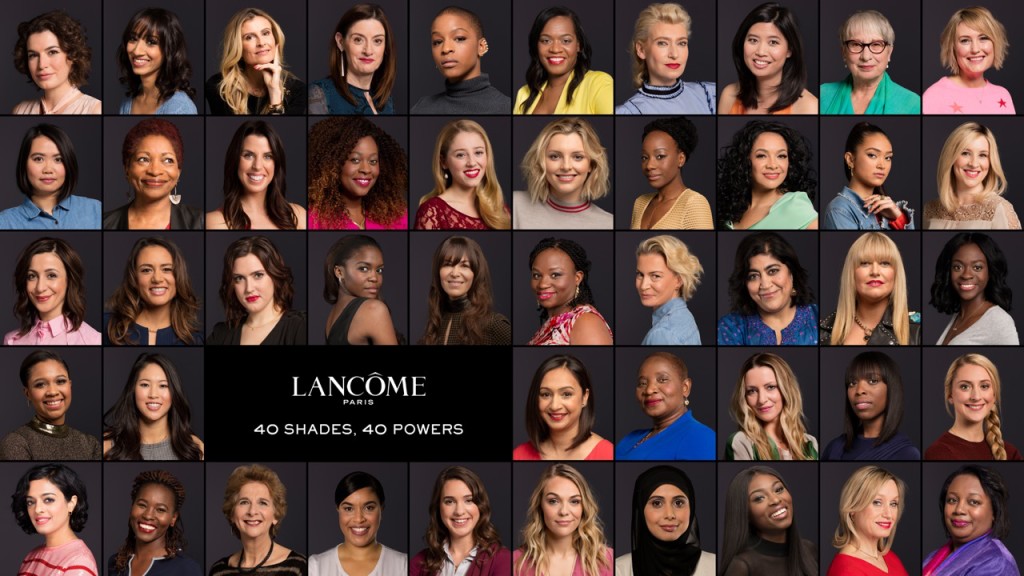 Aside from makeup ads (for which I did NOT get paid, but this underpaid writer could definitely use the money), I've been pretty busy writing and speaking.  I've started writing for Media Diversified, and my article on Hollywood's Awards Season Obsession with Rape and Sexual Assault was quite popular.  It's true: each year, prestige pictures roll out with plum roles for actors to play rape survivors and rapists (and hopefully win awards), but how well do these films reflect the lived reality of rape and sexual assault?
I was in New York and Boston earlier this week, and did a live TV interview with i24 News — on their program 'Stateside' with David Shuster.  The Marine photo scandal is still raging in the US, so they asked me to comment and gave me a chance to talk about my upcoming novel DARK CHAPTER.
Amid the marine photo scandal, @winniemli talks to @DavidShuster about her novel inspired by her own experience of being sexually assaulted pic.twitter.com/329BLiKVxN

— i24NEWS English (@i24NEWS_EN) March 7, 2017
Guess I can tick 'live TV interview with international news channel in Times Square' off my list!
In Boston, I'd been invited to speak at my alma mater Harvard's 50th Anniversary Symposium for the Folklore and Mythology degree.  Yes, that's what I got my BA in, and it was truly wonderful and reaffirming to talk about the impact of a humanities education on my life and how I am still using storytelling (to a very large degree!) in the work that I do.
Finally, my red-eye flight landed back in London on International Women's Day, and I somehow made it through five hours of class to chair a fascinating panel discussion that evening for The Malala Fund.  This was on the importance of girls' education worldwide, and followed a charity screening of the documentary 'I AM MALALA.'  I had the chance to speak with an impressive panel of women working on gender equality, including representatives of Women 4 Africa, Educate Girls, The Malala Fund.
But there will be plenty more of such panels this weekend at the sold-out 7th annual Women of the World Festival at the SouthBank Centre.  It turns out I'm speaking/chairing at FOUR different events over the next few days there (all on rape and sexual assault, of course).   
Saturday, March 11, 3pm: Deciding Whose Story Gets Told 
Sunday, March 12, 11:30am: Q&A panel following the World Premiere of 'Foreign Body'
Sunday, March 12, 6:15pm: Chairing the Discussion Group on Giving Testimony about Sexual Assault and Abuse
Tuesday, March 14, 5:30pm: Chairing a 7pm Discussion Group following South of Forgiveness
This last event is the re-programming of the controversial TED Talk speakers Thordis Elva and Tom Stranger (a rape survivor and her rapist who share the stage), which generated an angry online petition to have the event moved out of the WoW Festival.  WoW, to their credit, moved the event and have felt it was important to enable conversation with survivors to hear their thoughts on the topic.  So it promises to be a heady, but vital discussion.  Hope to see some of you at the SouthBank this weekend!