New year, new cover for my novel.  Here we go with the cover reveal for the North American edition of DARK CHAPTER: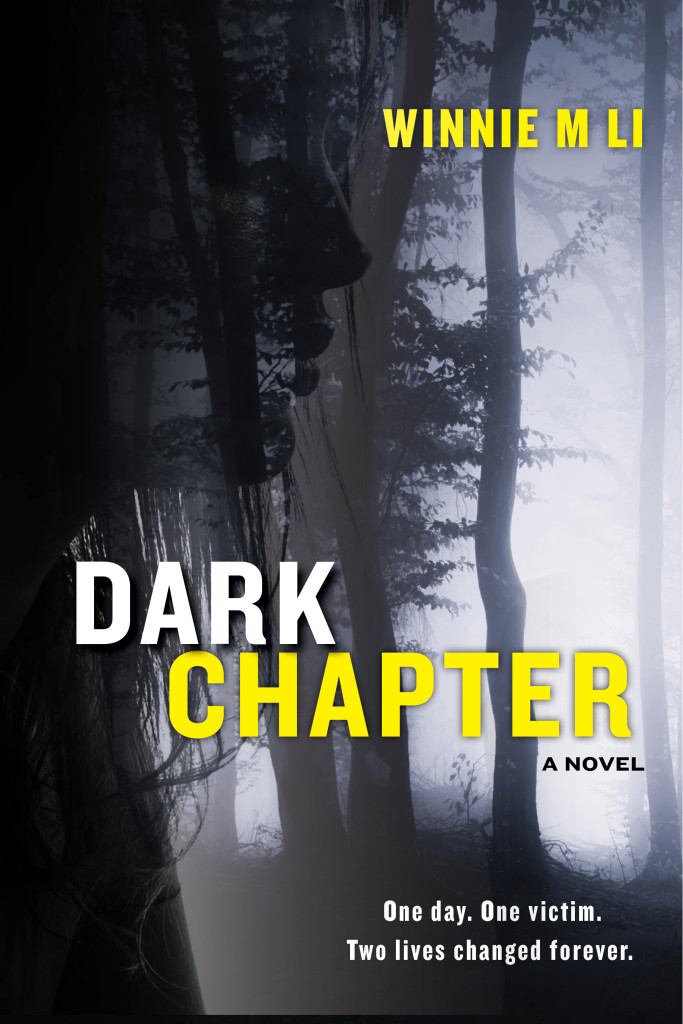 Similar in feel to the UK edition (Legend Press), but with a bit more emphasis on the human element.  I'm a fan of both.  Hopefully, readers will like them, too!  In the US and Canada, DARK CHAPTER will be out with Polis Books in September 2017.
BUT the UK/Irish edition will come before that — in fact, it's out on June 1st!  We've already been getting some really strong endorsements from other authors, thinkers, and activists who've gotten advance copies of the book.  Most excitingly, DARK CHAPTER was included on Cathy Rentzenbrink's list 'Ten Smashing Debut Novels to Look Out For in 2017' for Stylist Magazine in the UK.   It's up there along with George Sanders' debut novel LINCOLN IN THE BARDO, BROOKLYN by Yaa Gyasi, and a number of other titles which have gone on to become bestsellers already.  A screenshot of our listing is below (although they got the publication date wrong), and the full list is available here.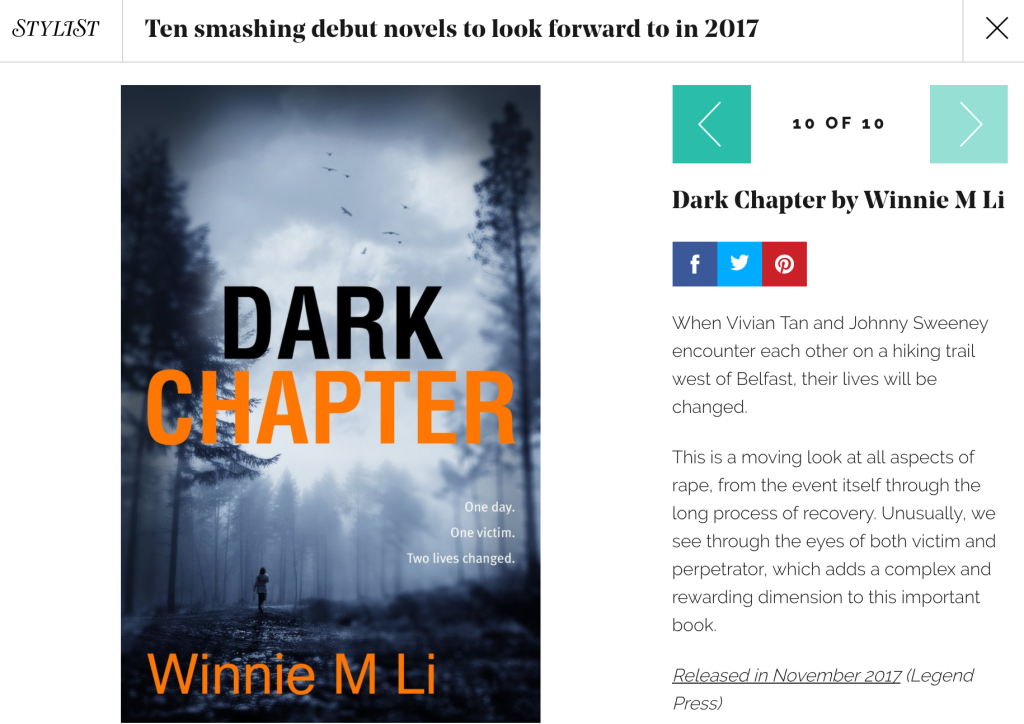 DARK CHAPTER was also included in another list of 'Tremendous Books to Look Forward To in 2017' on Bookwitty.  There, it's listed alongside the latest by Mohsin Hamid (THE RELUCTANT FUNDAMENTALIST), Bernhard Schlink (THE READER), and Pulitzer Prize winner Viet Thanh Nguyen (THE SYMPATHIZER).  So no pressure or anything…
Watch this space for more buzz about DARK CHAPTER as the year rolls on!